To My Page





I am a wife, mother and grandmother that is hopefully
able to help others along their path.

My Blog

Last summer, I was blessed to hold a hummingbird.
We enjoy our pets, they bring us so much joy,
and they are sadly missed when they cross the rainbow bridge.

Gone but not ever forgotten
Ritz
Butchie
DiDi Mau

When I have time, I enjoy making crafts,
my favorite being Lace Angels, Coffee mixes and fruit butters;
Pear, Banana and Apple,
as well as scented oils spray and skin lotions,

My Lotions and Tincture Page
More of my crafts

Eight years ago, I found a wonderful product
that solves all pet and household odors,as well as
Molds, mildew and Mrsa
I am now an affiliate Member since I love this product



Disclosure

I get a comission if you buy through my
affiliate link for this product.




My OdorXit page

I also have a website I post to when I can.
I just started teaching myself HTML to do web pages.
I have a daughter that lives a few hours away, and
since all the kids are grown, we have horses, cats, and a dog.

We enjoy soft summer evenings on the porch swing listening to the water gardens and birds singing.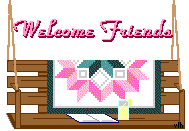 I have many Spiritual Gifts that I have been able to tap into all my life.
My Gifts have been used numerous times for help with police departments across the country,
where for awhile I concentrated on missing children.

I am a certified Reiki Channel, since 1979.
I have a gift of intuitive trigger point therapy
and now a student of Qi Gong
I have traveled and lectured for different groups
and have been a featured speaker on the Paranormal.

Sue's Mini Spiritual Insights

ICAngels


Under Construction...More to be added


Graphics By Annies Treasures

Page Created by

ICANGELS Webdesigns


Disclosure

I get a comission if you buy through my
affiliate link for this product.
Hosted By