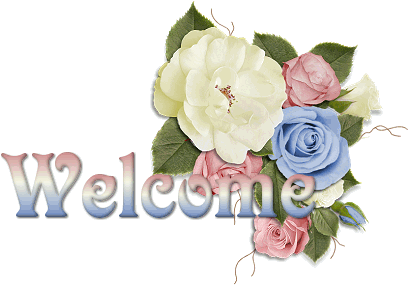 to my

Lotions, Tinctures and Gifts
plus
Fruit Butters and Coffees Page
Special Occasions and Chrismas orders
This page is getting quite long, Visit the NEW page here:



.

Check out my newest items

Shrugs, made with love and a built in hug!
Comfy Cozies
Magnetic Bracelets
Beads and Bracelets

Check this out, too!
Answers to Stinky Odors









My tinctures are all made from my own herb gardens,
organically grown and lovingly tended. They are
started and picked on a New Moon cycle, and are bottled on a Full Moon.
**** Newly offered ****
You can also buy bulk dried herbs and make your
own tinctures, all hand picked and air dried, then packaged by me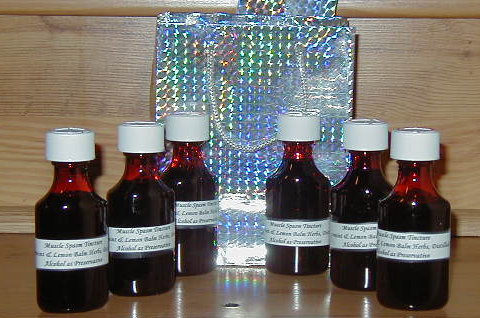 tinctures are donation basis only, from
$15-25.00 for 2 0z or 4 oz bottles, and depending
on the availibility
of the individual herbs.
I have confirmations coming in and will
and will share them soon.




I will be happy to make up
or customize gift bags
and mail to anyone in the US
Just email me with your order and the address!

I also offer gift bags with assorted
Fruit Butters and Flavored Coffees
from $5.00 to $15.00 for great gift giving
with that homemade touch.
I can include a card for any special occasion.
Pictured below are jars of
Banana, Apple and Pear Butter and
Cafe Au Lait, Spiced Coffee and Cappachino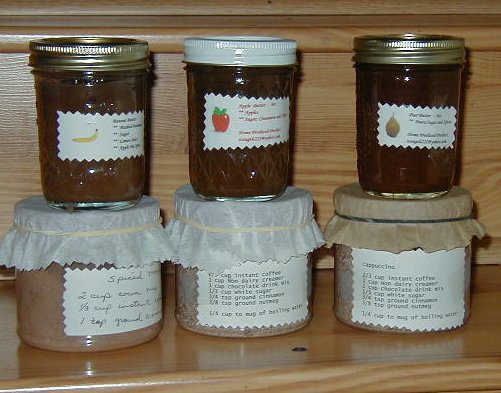 All products are Home produced
subject to availability
sizes are 2, 4, 6 and 8 oz jars or containers
I accept Paypal



Contact me at

compstar@bright.net
or
icangels222@yahoo.com




Disclaimer: Please note that the use of any of my skin lotions
or herbal tinctures are done solely at your own risk
and discretion and I cannot assume any responsibility for
your usage of said products. I can only say that
many friends and family have been
thrilled with my products. I make no claims of any sort.
I will gladly disclose all ingredients in my products.
For the tinctures, please use your
favorite search engine and order after doing your own research.

Graphics credit




Page Created by
Disclosure

I get a commission if you buy a hosting
package through my
affiliate link fo rFat Cow Hosting


Hosted By